Abandoned vehicle warning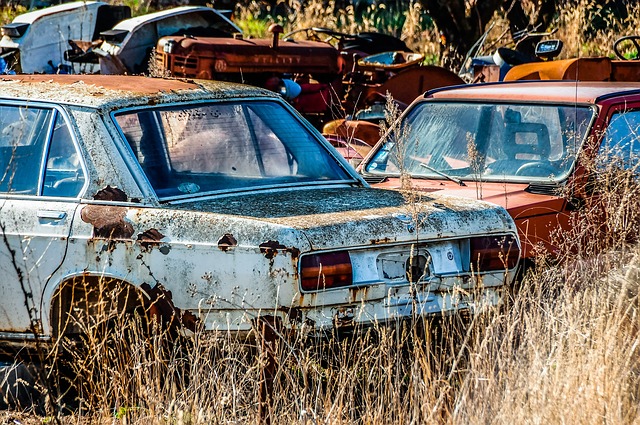 People in Orkney are being warned about the repercussions of abandoning vehicles across the county.
It is an offence to abandon a vehicle and the Council has powers to deal with this unsightly problem. While local authorities may remove and dispose of vehicles that have been abandoned in their area, they will and do recharge the registered keeper – so it's also vital that folk remember to ensure the keeper details are kept up to date.
Nick Long, OIC Environmental Health Manager, explained: "Abandoned vehicles can be unsightly and dangerous. When it has been assessed that a vehicle may have been abandoned, the Council can request registered keeper details from the Driver and Vehicle Licensing Agency (DVLA). The keeper will then be contacted and asked what their intentions are with regard to the vehicle.
"In Orkney, vehicles often change hands informally as 'isles cars' or 'field cars' and the paperwork is not always updated. If the vehicle is subsequently reported as abandoned and the Council arranges the removal, disposal and/or storage of the vehicle, it is the registered keeper that will be recharged. There are occasions when the registered keeper has sold or given the car to another party but has failed to complete the necessary paperwork required to prove change of ownership which means somebody could end up getting a bill for disposing of a car they think they no longer own.
Mr Long added: "It is therefore very important that, when a registered keeper transfers ownership to another person, the V5C form is completed. The V5C is the paper document issued by the DVLA to the registered keeper of a vehicle and is used to confirm proof of ownership. You can inform the DVLA of a change of ownership by completing the relevant section of the paper V5C and posting it to them or by recording the new details on-line via the DVLA website."
It's worth remembering that it is an offence, enforceable by the DVLA, to have incorrect registered keeper details.
There is a separate system for "end of life" vehicles (ELVs).
Manufacturers of most vehicles are obliged to provide a system whereby end of life vehicles can be disposed of free of charge. For further information on this refer to the contact details below for the Cartakeback and Autogreen schemes.
Cartakeback
Rewarding Recycling (Autogreen)
The above schemes may not be suitable, and you may find it more convenient to dispose of your ELV via a licensed scrap metal dealer. Ensure that the person or business you engage to dispose of your vehicle has the relevant licence. SEPA keep a register of licensed scrap dealers and may be contacted on 01856 871080.
If you would like to report an abandoned vehicle or would like more information on end-of-life disposal, email the Environmental Health team or call 873535 ext 2801.
Summary:

People in Orkney are being warned about the repercussions of abandoning vehicles across the county.

It is an offence to abandon a vehicle and the Council has powers to deal with this unsightly problem. While local authorities may remove and dispose of vehicles that have been abandoned in their area, they will and do recharge the registered keeper – so it's also vital that folk remember to ensure the keeper details are kept up to date.

Category:

Environmental Health

External Link: