Westray Swimming Pool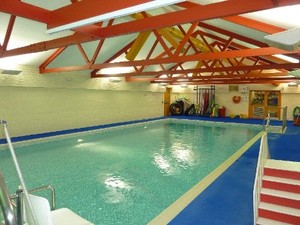 Pool Details
The pool is 15 metres in length and the depth ranges from 0.9 to 1.5 metres. Aqua Gliders are available for hire.
Contact Details
Westray Swimming Pool, Westray Junior High School, Westray, KW17 2DH.
Telephone: 01857677568.
Opening Hours
The North Walls pool is currently closed.
Watch out for extra sessions in the schools holidays!
For private bookings, please contact Caroline on 01857677775.
For further information on prices please contact the Pool using the details above.