Rackwick Hostel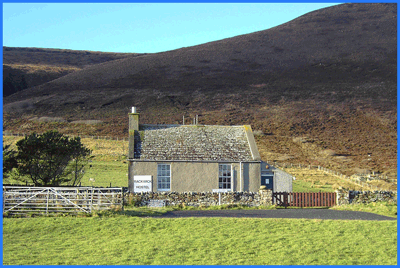 Rackwick Hostel in Hoy has 2 bedrooms containing 4 beds each (2 bunk beds per room). Singles, families and groups are welcome for exclusive room or whole hostel bookings. No camping is available at Rackwick Hostel.
Address
Rackwick Hostel, Hoy, Orkney, KW16 3NJ.
Opening Times
The Centre is open from April until September.
Check-in time: by arrangement.
Departure time: 10:00.
Facilities
Kitchen
The self-catering kitchen is fitted out to a high standard with all normal cooking facilities and a washing machine provided.
Common Room
There is a communal area with table and chairs, plus local information.
Prices
Charges for all Council services can be obtained from the 'Council Charges' page which can be accessed from the 'Related Links' section of this page.
Availability and Bookings
We would encourage members of the public to use the online booking system as telephone and email bookings will incur an additional admin charge.
To check availability or to make a booking online please follow the link provided in the 'Related Sites ' section of this page.
If you require any further information or need assistance making a booking, please do not hesitate to contact Stromness Customer Services using the details below.
Telephone: 01856873535 extension 2901 or 01856850907.
Email: Stromness Customer Services.
Stromness Customer Services opening hours are available from the 'Related Links' section of this page.
Terms and Conditions
Full terms and conditions are available in PDF format from the 'Related Downloads' section of this page.