Orkney Sports Awards

Orkney Sports Awards is an event which recognises the people who participate in and help 'make sport' happen in Orkney. The event sees the recognition of the achievements of athletes, coaches, and volunteers during the preceding year.
The Awards first took place in 2004 and were organised through the Sports Development Officer in partnership with the Pickaquoy Centre. They then changed format and the Coaching and Volunteering Awards were run through the Community Hub Officer in partnership with sportscotland.
In 2015, the Active Schools Team in partnership with sportscotland and The Orcadian took on organising the Awards and the present format was introduced. This has gone from strength to strength and is now a highlight of the sporting calendar.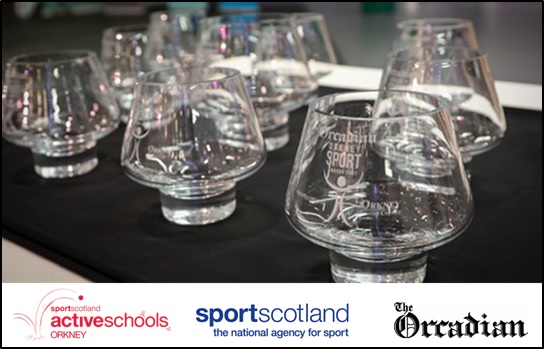 During October/November names are sought from clubs and the general public for the following categories:
Sportsperson of the year.
Young sportsperson of the year.
Team of the year.
Young team of the year.
Coach of the year.
Official of the year.
Volunteer of the year.
Young volunteer of the year.
School Sports volunteer of the year.
Performance of the year.
All nominations, except the Performance of the year, is put to a panel for shortlisting. Three finalists from each category are chosen, which is then announced in the Orcadian and on Social Media. During the week of the event a further panel will then meet and decide the winners of each category. The Performance of the year is decided by public vote through an online poll.
If relevant, a Service to Sport Award may be presented to a nominated person who has given; above and beyond service to their sport but does not fit into any of the above categories for that year. This is decided and voted for by the panel.
You can find more information on the criteria and a list of past winners from the 'Related Downloads' section of this page.