Time to create – calendar now on sale
18 November 2020
Young carers in Orkney have been putting their time during a pandemic to good use – getting creative and producing a calendar, which is now for sale at a number of local outlets.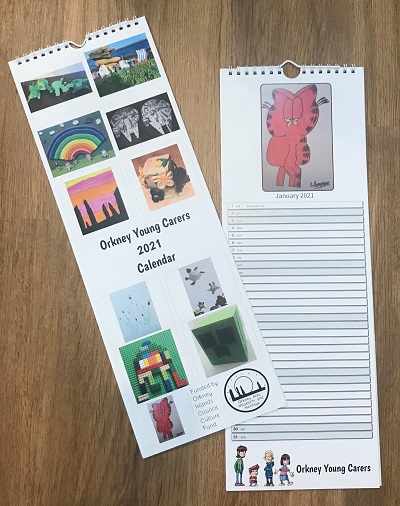 Orkney Young Carers (OYC) was successful in getting a grant from the OIC Culture Fund to carry out pottery and ceramics workshops – however these had to be cancelled due to COVID-19. So, they set about planning a new project.
Young Carers Support Worker, Lynn Bartlett, explained: "The young carers were asked which arts materials they would like to be sent to make pictures or models at home. The materials were sent to them and they got creative making Lego models, paintings, cardboard models, items in clay and much more.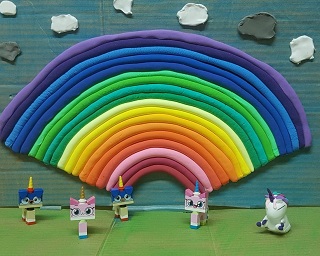 "Pictures were then taken of the completed works and they were compiled into a kitchen calendar. The families were given copies of the calendar and others for sale locally. The children and young people did a great job and the calendar looks great."
The calendar, priced £5, is on sale at the Blue Door, in Kirkwall - who have also chosen OYC as their charity this week - and Crossroads Orkney. The group will also be selling them in M & Co this Saturday (21 November) where they will have a stall with jams, chutney, Christmas cards, fudge, cookies and a lucky square.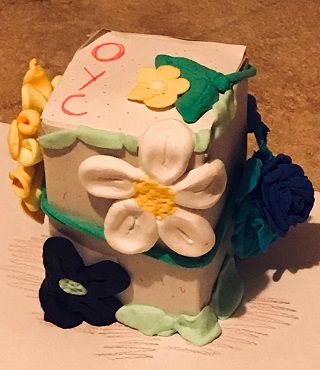 The money raised will be used by OYC to continue to fund activities and projects for the young carers to participate in.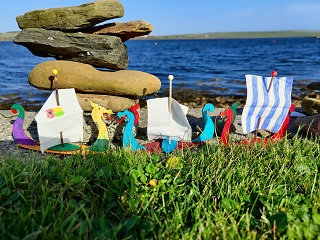 OYC currently support 15 children and young people from across Orkney. Although lockdown stopped face-to-face meetings, they were sent packs of activities once a fortnight. Thanks to an easing of restrictions, they are now able to meet once a month.