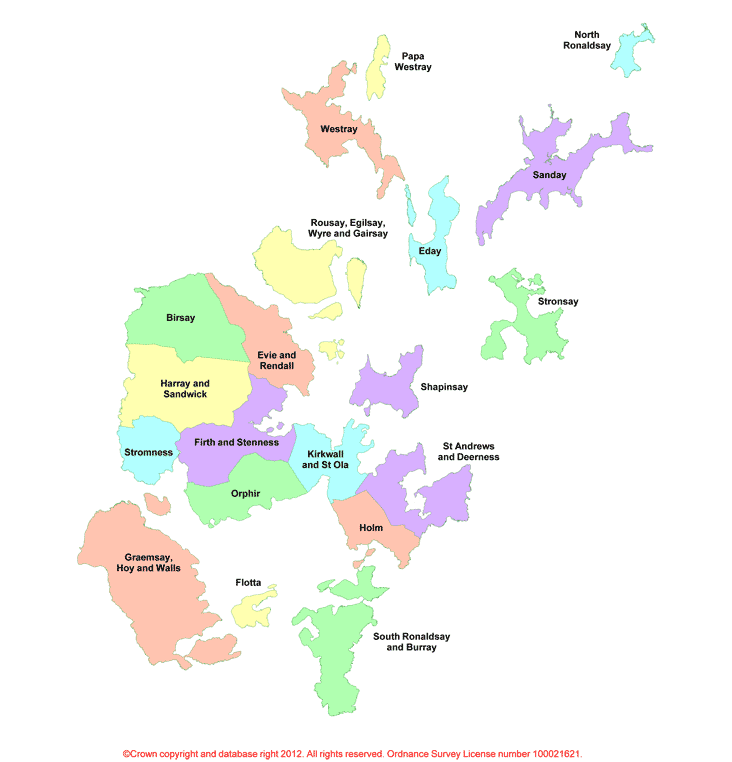 Orkney Islands Council relies on its partnership working with Community Councils and this has never been so important as during the current challenging times.
The Council would like to thank all the volunteers for their commitment in ensuring the work of Community Councils continues – at a safe, social distance.
Community Councils across Orkney have now been enlisted to support OIC in managing its response to the Covid-19 pandemic.  They have set up "Resilience Groups" to assist with identifying and addressing local issues and priorities and sharing relevant safety messages and information from OIC, NHS Orkney and other key agencies.
When national lockdown measures were introduced during March in a bid to stem the spread of the virus, it could no longer be "business as usual" within all walks of life – including at the Council.
As the public health emergency emerged, detailed planning work was being undertaken behind the scenes to ensure the most critical services continued for the public. But it also meant the closure of some others.
The Orkney Local Emergency Co-ordinating Group (OLECG) – with representatives from all key agencies across the county - meets remotely every week to discuss the latest developments in the pandemic and how to move forward in response.
Les Donaldson, Safety and Resilience manager, said: "The Council instigated its major Emergency Procedures in response to Covid-19, ensuring we were well sighted on emerging issues and able to respond in a co-ordinated way – such as setting up the Orkney Coronavirus Community Support Hub to protect our most vulnerable and working with Scottish Government and our internal and external ferry services, to restrict travel to and from Orkney for key workers or essential travel.
"A series of meetings with Community Resilience Groups was formed around existing Community Council structures, to capture issues within our communities and ensure appropriate support.  Underpinning this, the creation of an Incident Management Team (IMT) within the Council meant we could record and deal with many different requests, passing to the Strategic Team (SIMT) if needed for decisions.  Elected members also play a key role, feeding in issues from their local wards."
Externally, the OIC must also work on a national level, ensuring a level playing field for all – for example, helping to gain ministerial intervention for support for our wholesalers.
In these extreme and uncharted times, never have our Community Councils and the Resilience Groups been so important.
Stromness Community Council set up the Stromness Community Resilience Group, with the first point of contact through the StromnessOrkney Facebook page.
SCC chairwoman Mrs Phyllis McLaughlin said: "We are now operational and available to assist in coordinating support to all members of our community through this crisis.
"We want to hear from people who may have concerns – perhaps relating to those who could still be vulnerable due to limited mobility, isolation, loneliness or lack of family support. We don't want anyone slipping through the net.
"Also, any other issues, for example concerns relating to food supplies, fuel deliveries, water, power, waste etc, or concerns regarding mental health and welfare. Anything really which is adversely affecting our community and could become a risk to health if not addressed."
At this stage folk are asked to share any concerns via the Facebook page, from where the most appropriate response will be given.
"Please pass on key messages and information to friends, family and neighbours who perhaps don't use Facebook. That way we should be able to reach most, if not all, of our community."
The Sanday Community Resilience Group was formed to make sure the island is prepared and ready in the event of an outbreak of Covid-19.
Sanday CC chairwoman, Jacqueline Seatter, said life has been fairly "calm and quiet" on the island since lockdown measures were introduced, but that does not mean they are being complacent.
She said: "The Community Council got together with the local surgery team, Development Trust representatives and service providers and formed the local Resilience Group. We began by issuing an advice leaflet out to each household two weeks before the lockdown began, this certainly was taken seriously and all local groups cancelled their community activities that same week.
"During the weekly online meetings we can raise any concerns the island may have which can help solve any issues before they may become a problem.
"It is good to hear how all the other isles are getting on too as it sometimes can bring attention to something in your own island to check."
Resilience Groups can assist with funding information.
"The Sanday Development Trust has a new Community Development Officer in post so he along with the islands Wellbeing Officer have been busy applying for funding for various projects to help residents during this crisis.
"They have begun befriending phone calls and helping anyone that may need help with technology to keep folk and the groups more connected during isolation. The Trust is offering Community Care grants for folk that have lost income and much more."
Jacqueline praised the local island shops for playing their part in keeping vital food and other essential supplies available for residents.
"They are keeping all the cupboards in the island fully stocked!"
OIC's Democratic Services Manager, Maureen Spence, said Orkney is nationally recognised for its active Community Council network. Democratic Services provide support to the OIC's Community Councils and Elected Members and the team remains very busy at this time.
"Community Resilience Group meetingshave been held weekly with both the Island and Mainland Community Council Chairs and VAO. Each Chair has kept in touch with the local community by consulting residents, businesses and community groups seeking up to date information on local issues and the Community Councils have been instrumental in feeding this knowledge into the Council's IMT on a wide range of issues."
She added: "Thanks to this new process, issues which arise can be quickly notified and addressed where ever possible."
Maureen chairs the meetings during which time she is able to provide updates on Council services as they develop, including new funding streams available to community groups.
"The recent Food Fund scheme established by OIC, where island residents received vouchers to use in the local shops, was set up with the assistance of the Community Councils."