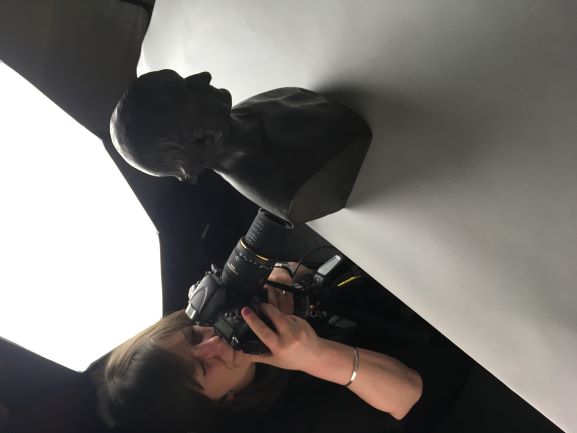 Orkney Islands Council's collection of sculpture can now be viewed online as part of a nationwide Art UK project.
With museums, art galleries and many public buildings currently closed due to the Covid-19 crisis, this has never been a more important time for people to be able to enjoy art works digitally.
In 2019, sculpture in OIC's collection was photographed as part of the project to catalogue all sculpture in public collections around the country.
After a lengthy cataloguing and checking process, sculptures made of stone, bronze, lead, plaster, resin and wood, on display or in store at Orkney Museum, Orkney Library & Archive, and St Magnus Cathedral, are now online.
On the Art UK website www.artuk.org people can see records for sculptures in public ownership across the country and photographs of many of the key works. The site also includes additional information about artists, objects and subject matter. A range of writers are continuing to tell the stories behind the works through online articles.
The work to catalogue and photograph the sculpture in the OIC collection was carried out by Curator, Rachel Boak, Art UK Sculpture Coordinator (Edinburgh, Glasgow & Southern Scotland), Rhona Taylor, and Regional Digitisation Manager, Hazel Buchan Cameron, and photographer, Rebecca Marr. The sculpture collections at Stromness Museum and the Pier Arts Centre have also been catalogued as part of this project.
Hazel Buchan Cameron of Art UK commented: "The project brings together sculptures from the length and breadth of the UK. The digitised sculptures are located inside galleries, museums and public buildings, as well as outdoors – in parks, streets and squares across the UK. A large team travelled across the country to complete the project – dedicated and enthusiastic project staff, photographers and hundreds of volunteers.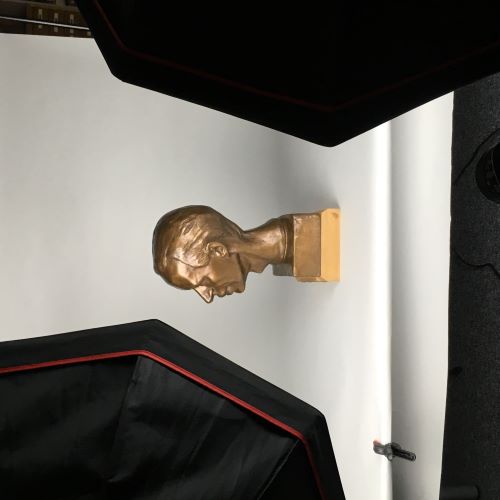 "The images, and their associated digital records, form the largest sculpture cataloguing project ever undertaken in the UK. Most sculptures in the national collection have never been photographed before. By the project's conclusion later this year, the UK will become the first country in the world to create a free-to-access online photographic showcase of its publicly-owned sculpture, for everyone's enjoyment, learning and research."
OIC's chair of education, leisure and housing committee, Councillor Gwenda Shearer, added: "As most buildings which house our treasures of the art world remain closed, this is such an important step forward in ensuring a visual tool for many to access – not only will people be able to take a virtual tour across the UK, but some works which have been in storage will also be able to be viewed and enjoyed."
The new sculpture records join the 200,000 oil paintings already digitised by Art UK, which includes those in Orkney Islands Council's collection, and a growing number of works on paper. The sculpture project is part of Art UK's ambitious drive to democratise access to the UK's public art collection, much of which is in store, and is often not easy for people to find and see.
The photos show, Rebecca Marr photographing the bust of W.E. Gladstone by Thomas Woolner and the bust of Edwin Muir by Marek Szwarc being photographed for Art UK online cataloguing project.
(Photos by Rhona Taylor)