Here's an update on recycling collection arrangements for the week ahead – from Monday 23 November.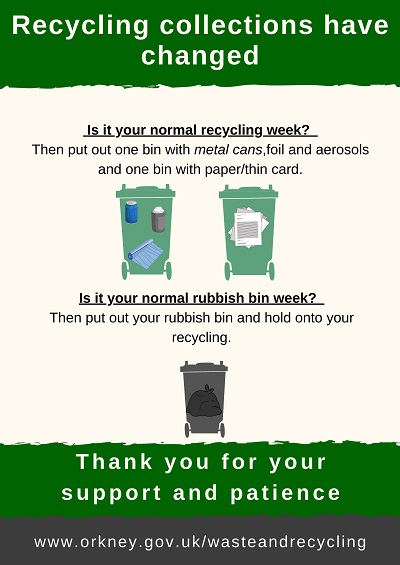 If that is a waste collection week where you live – please put out your grey bin (or red bags if you use them) on your usual collection day and hold on to your recycling.
If it isn't a grey bin week, put out your paper and light card - and your tins, cans, foil and empty aerosols - on your usual collection day. Please keep the metal items separate from the paper and light card by using two green bins (or a green box and bag if you use these).
This is because we have returned to an alternate weekly collection - picking up household waste one week and recycling the next.
The big difference is that we are now collecting two types of recyclables every fortnight.