Orkney Islands Council is warning that increased vandalism and damage within public toilets across the county in recent weeks may lead to the unavoidable closure of some.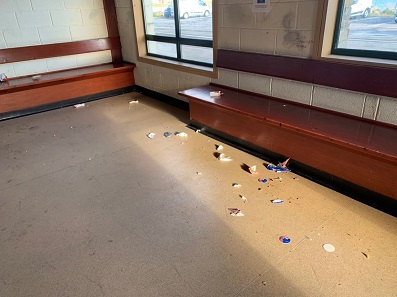 The facilities at the Pier Head and Ferry Road in Stromness and the St Magnus Lane and Travel Centre in Kirkwall have been targeted with damage caused to doors of cubicles not currently in use, general damage and graffiti.
The Shapinsay Slip public toilet waiting area and toilets suffered fire damage.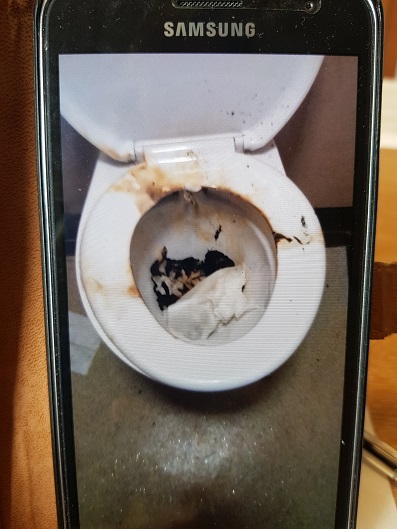 The facilities in Finstown have been targeted on two separate occasions – with graffiti, and free items available for public use, such as the liquid soap and sanitary products being strewn across the premises, leaving potentially dangerous slippery conditions.
The incidents have been reported to Kirkwall Police who are making enquiries.
OIC's Head of IT and Facilities, Hayley Green, said: "All instances of vandalism and damage lead to additional costs of repair and replacement, but also in the time needed for additional cleaning – where this becomes unworkable due to staffing levels, we may have to close some of the facilities.
"These incidents are particularly frustrating at this time as many of our facilities have only recently reopened following Covid-19 guidance from the Scottish Government.
"We would ask members of the public to respect property belonging to others and which is there for the benefit of all."
OIC's Chair of Development and Infrastructure Committee, Councillor Graham Sinclair, added: "The reopening of our public toilet facilities was welcomed by so many, and they are very much seen as a vital facility not just for folk out visiting and enjoying what Orkney has to offer, but also for some employees going about their daily duties.
"It is very disappointing to hear of such a number of cases of deliberate acts of vandalism which are simply mindless and spoil it for everyone else. I would urge anyone with information to pass that on to the police in a bid to stamp out this type of anti-social behaviour."