Dog owners reminded to keep their dogs under control when near livestock – or face much stiffer penalties thanks to new legislation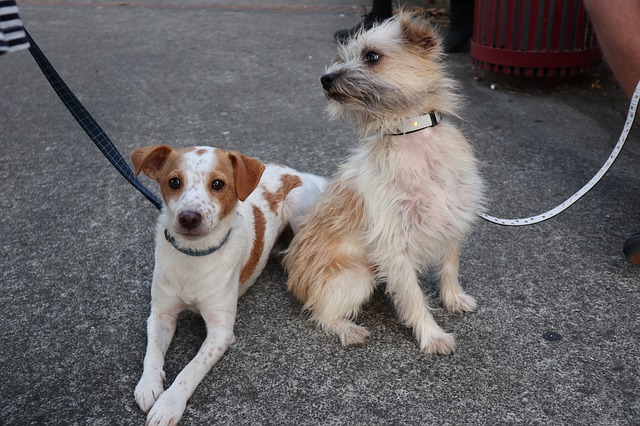 OIC are backing a campaign that got underway this week focusing on tougher new livestock worrying legislation and encouraging responsible dog ownership.
Police Scotland and NFU Scotland have launched the Livestock Attack and Distress campaign centred on the new legislation, which includes fines of up to £40,000 and prison sentences.
The campaign 'Your Dog – Your Responsibility' hopes to educate dog owners about tougher rules which came into effect last year.
The Dogs (Protection of Livestock) (Amendment) (Scotland) Act 2021, made possible due to a Members Bill brought forward by Emma Harper MSP, was supported by the farming industry after continued attacks on farm animals by out-of-control dogs.
It includes provision to fine the owners of dogs that attack livestock up to £40,000 or even send them to prison.
The Livestock Attack and Distress campaign will run through the lambing season, when sheep and lambs are most vulnerable to attacks and will be then run again in the autumn.
Dog owners who live in rural areas or anyone walking and exercising their dogs in the countryside are to ensure their dogs are under control at all times and avoid going into fields where livestock are grazing.
The vast majority of livestock worrying incidents involve sheep and can occur when a dog attacks or chases sheep or is at large (not on a lead or otherwise under close control) in a field where livestock are kept. The devastating effects of a dog attack cannot be overstated but significant damage can also be caused by a dog simply being present in a field. Pregnant ewes can abort their lambs or lambs can be separated from their mothers, causing distress and in some cases malnutrition.
Farmers should make every effort to catch the dog if it is worrying livestock and it is only as a last resort to shoot the dog if it is not able to be caught. This needs to be reported to the Police and to the Council's Trading Standards Service.
Summary:

OIC are backing a campaign that got underway this week focusing on tougher new livestock worrying legislation and encouraging responsible dog ownership.

Police Scotland and NFU Scotland have launched the Livestock Attack and Distress campaign centred on the new legislation, which includes fines of up to £40,000 and prison sentences.

Category:

Trading Standards
Leisure and Culture

External Link: