OIC Education Service – "Behind the Headlines"
14 January 2021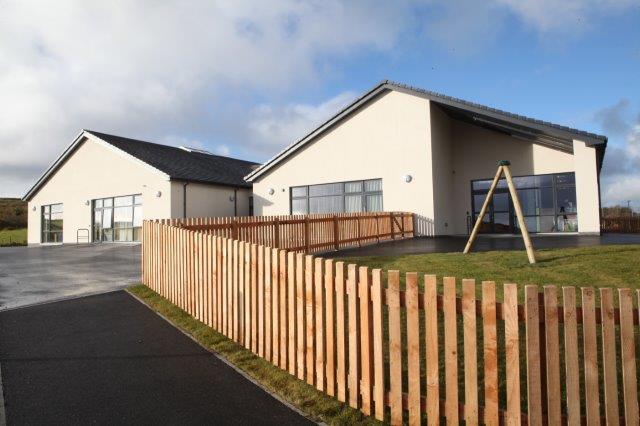 With change comes uncertainty and never more so is this being felt than at present as we all try our best to adjust to a new way of life.  For thousands of years, however, the people of Orkney have shown resilience and determination during times of adversity and have pulled together positively to seek innovative ways to work through challenging times, and this period is no exception.
We must thank you all for your resilience, patience and understanding as we endeavour to adapt to an ever-evolving situation in real time. Staff across our Education Service in nurseries, schools, Orkney College, Community Learning and Development and the Directorate have been working tirelessly to implement safe practice whilst ensuring learning can continue remotely or in an educational setting. 
The pandemic continues to affect all areas but as educators, parents and carers we all share a common goal – to support a return to school for all children, young people and staff as soon as is safely possible.
It is imperative that we take account of the transmission level of the virus relative to our area, the scientific advice, Scottish Government guidance and legal directives, but also the wellbeing needs of all.
What does the latest directive (December 2020) actually mean?
The key purpose of the Scottish Government's Educational Continuity Directive is to legally instruct local authorities to provide childcare for key workers and vulnerable children and young people on the first week that schools were due to re-open after the Christmas holidays, and extend the school holidays for all other children and young people up to Monday 11 January.
The Scottish Government granted Orkney Islands Council an exceptional closure day on Wednesday 6 January to allow all nurseries and schools time to plan and prepare for these new circumstances.
From the 11 January all those eligible for childcare were able to attend nursery and school and all other children and young people were provided with remote learning at home. This is our current position and until we are directed otherwise will remain in place until February as it stands at present.
What is the situation at the Papdale Halls of Residence?
The Halls will also remain closed until such time as Scottish Government determines that eligible pupils can return to school.
What is the definition of a key worker and what defines a vulnerable child/family?
All children attending a nursery or school setting in Orkney from the start of January 2021 have met the eligibility criteria as set down by the Scottish Government.
There has been some speculation over why a family is eligible for a place within our schools during this current restrictive situation which we would urge people against. Such speculation is not helpful and will be particularly concerning for those who have been offered a place due to vulnerability.
We appeal to the wider public not to engage in speculation over whether a child or young person within a school setting at this time is present because they are the child of a key worker or because they are vulnerable. This does not achieve anything meaningful and is detrimental to anyone in a vulnerable position, and potentially divisive within small communities such as ours.
The Scottish Government has provided guidance on both key worker and vulnerable children categories and this is already within the public domain on the Scottish Government's and Orkney Islands Council's websites.
However, we will set it out here for you:
Category 1 – Health and Care workers directly supporting COVID-19 response, and associated staff; Health and Care workers supporting life threatening emergency work, as well as critical primary and community care provision; Energy suppliers; staff working in schools and nurseries.
Category 2 – All other Health and Care workers, and wider public sector workers providing emergency/critical welfare services (for example: fire, police, prisons, social workers), as well as those supporting our Critical National Infrastructure, without whom serious damage to the welfare of the people of Scotland could be caused.
Category 3 – All workers (private, public or third sector) without whom there could be a significant impact on Scotland.
The Scottish Government has instructed local authorities to broaden the definition of vulnerability to ensure that children experiencing any significant disadvantage which may impact negatively on future attainment are included in this group.
Children and young people may be vulnerable because of factors related to their personal development, features of their family life, or because of wider influences that impact on them within their community.
Those children who were considered to be vulnerable prior to the pandemic should have been known to services and are likely to have had a child's plan. The pandemic has brought others into this category.
There are a number of potential factors to be taken into account when making a decision on vulnerability for example those at risk of significant harm, with a child protection plan or where families would benefit from additional support.
The complete description of vulnerability is set out on the Scottish Government's website.
Children and families may also experience adversity because of the impact of poverty and disadvantage (including entitlement to free school meals), and many will be facing this because of the necessary measures to respond to the pandemic.  This will include families with loss of income, experiencing social isolation, or otherwise struggling because of the lockdown.
How many key worker and vulnerable applications have been made and how many were successful?
Between 2020 and 2021 we have offered 1159 places to pupils eligible to childcare places. All have been approved following a process of evaluation of each application against Scottish Government criteria.
Has there been an increase in the rate of applications this time?
There has been a 114 per cent increase in the number of applications for childcare for keyworkers compared to during last year's lockdown, with 95 per cent of these applications being granted.  Some schools have up to 50 per cent of their school roll being allocated a place.
Operating an education provision in line with the Scottish Government's Level 4 criteria, for an area instructed to operate within the Level 3 criteria has led to this significant rise in applications, allocated places and is posing significant challenge on education staff to fulfil the entitlements set out by the Scottish Government.
In general, parents are following local and national advice and are using the service available as a last resort. As such, we are very grateful to all those who exercise a cautious and commonsense approach to this facility, showing respect to the position we find ourselves in.
How many children and young people have attended our schools?
On the first days of our reopening for childcare only – Thursday 7 and Friday 8 January, 85 and 87 children and young people attended at our nurseries and schools out of a total pupil roll of 2,804.
When schools reopened on Monday 11 January – the first day of learning in 2021 – there were 401 children and young people in our schools. The highest daily attendance in the childcare hubs and nursery during the first lockdown was 48, however, on a day-to-day basis the figure was usually around 20.
School transport – why have buses been running as normal given the reduced numbers of children in schools and will this change?
There have been some concerns that the school bus service has continued as normal despite all schools having much reduced numbers, with some querying why this was necessary.
A deliberate decision was made to ask the operators of our school transport service to maintain the level of service as normal – we will not risk one child being left at the side of the road. This is why school buses will run until we know exactly how many children of key workers and vulnerable children are taking up places at our schools. We must ensure that any child who is at their pick-up point can access school transport and be taken safely to school and home again.  This is imperative at any time of the year but critical during the winter months.
Once the demand for school transport is known we will review the situation and change school transport arrangements as necessary. We are in touch with families about this so we can gauge their needs. For example, some parents work shift patterns which can change from week to week resulting in differing needs for the school transport from week to week.
We are in regular contact with the bus operators and at this stage have asked them to maintain the usual service. Where we already have sufficient knowledge, which allows us to cease or reduce a service without risking a child being stranded, we have taken action to ensure that buses are not running without purpose.
It is also important to note that the Scottish Government requires local authorities to continue to fund operators of school transport in line with contracts. Whilst the running of under-capacity services is not ideal, and will be curtailed at the first opportunity, there is no additional cost to the taxpayer.
Will the school meals provision and school cleaning continue?
School meals and school cleaning continued to operate as normal from Thursday 7 January. For those eligible for free school meals but not present in a school building, we make a cash payment of £3 per child, per day, direct into parental bank accounts on a retrospective weekly basis.
Applications for free school meals can be made at www.orkney.gov.uk/school-benefit 
How many devices have been awarded to pupils to help meet the challenges of remote learning and digital disadvantage?
With Scottish Government funding of £142,000 to address digital disadvantage, including £54,000 set aside to address the connectivity challenge, we have so far purchased 145 Chromebooks and 130 iPads, all of which have now been allocated. 
We also successfully secured 20 Chromebooks and 100 iPads from the Connecting Scotland scheme – giving a total, so far, of 395 devices.
The Scottish Government has, this week, announced an additional £45M to support schools through the pandemic, including through provision of connectivity.  We await detail of what the allocation will be for Orkney.
What is the allocation process?
We requested that Head Teachers provide us with lists of pupils who would benefit from the allocation of a device.  Subsequent to this we created a survey for parents to provide us with information regarding their home devices and their connectivity challenges. 
There were 570 responses to the survey. This encompasses approximately one third of all families in Orkney with school-age children.
Those that indicated that a lack of access to a device was a barrier to home learning were passed to schools for comment.  All high priority allocations have been made and the devices are with pupils already.  We continue to receive some ad-hoc high-priority requests from schools.  Where additional resource has been required, laptops have been provided to pupils by the Education Service, for this period of time. We will communicate further once we have clarity on Orkney's allocation arising from the recently announced £45M for schools in Scotland.
Community Associations have also been able to assist by providing devices within their communities and continue to do so via the Connecting Scotland project, and on occasions via their own funds.
How are issues of connectivity affecting remote learning in Orkney?
Orkney faces some of the most challenging connectivity issues in the UK. It is vital that the Scottish Government level the playing field so that our communities, our children and young people, and our businesses, are not left behind in a world that increasingly depends on the most modern mobile and wireless networks.
In December 2020, BT signed a "North Lot" contract for the Scottish Government's R100 broadband programme, pledging to deliver superfast broadband to 100 per cent of premises in 2021 – however, given the ongoing pandemic this is likely to be delayed further and regrettably it is expected that this contract will still not provide appropriate broadband access for areas of Orkney.
As previously mentioned, we have received £54,000 of Scottish Government funding to be used for digital connectivity.  At least £33,000 of this is set aside for connectivity devices and data packages and we hope to convince Scottish Government to allow us to use the entire amount for this purpose.
Providing connectivity solutions is far more complex than providing devices. The default solution promoted by Scottish Government is to provide, where necessary, a Vodafone MiFi device. Unfortunately, Vodafone is not a viable solution for many Orkney families due to issues surrounding a lack of signal, so we must be more creative.
We have identified 78 families who report that they do not have either suitable Broadband or mobile connectivity. We intend to review this again in the near future by contacting every family of nursery or school aged children.
We continue to explore any available options open to us to improve on this situation, however, the challenges faced by Orkney are largely infrastructure related and require significant investment by the Government to fulfil their connectivity commitments.
Despite the challenges, Orkney teachers continue to come up with innovative practices to try and assist their pupils.
Across Orkney, education staff are designing a variety of remote learning experiences for students from live and recorded teacher sessions, to online and hard copy activities and suggestions for creative and explorative family activities.
Rachel Moar, a teacher at Stromness Academy, is something of a digital champion and she is sharing her experiences in a bid to help others.
She said: "I like to try new things with my classes. So far at Stromness Academy we've delivered a number of live online lessons with qualification classes, but these groups aren't very big, so I wanted to try one on a bigger scale with younger students. I feel it's an important way to engage students, make them feel like they are still part of the school and keep them motivated to work from home.
"I've now had my first live online lesson with all of the S1's in Maths, and we had a really good turnout. We used it as a lesson to catch up and discuss how we're feeling about online learning and play a game of Kahoot together. Kahoot is an online multiple-choice question game where you get points for getting the correct answer, but more points the quicker you answer, and students love it. It is also a good way for me to assess pupil level of understanding of what I've taught and if there's an element they're finding tricky I can help with any misconceptions they have. It's a very handy learning tool. Feedback at the end of the lesson from students was that they really enjoyed it (wanted to play another game) and that live online learning is something they would like to do more often. Video calls with classes are also a really good way to check students are confident with the type of work I've been setting them and if I need to alter my style in any way to make their experience better.
"The other Maths teachers also joined in the lesson and felt like it was a success as we had great engagement and enthusiasm from students. We're now also holding weekly live online sessions in Maths for every year group.
"To share my experience of doing this, I am holding a training session next week on online lessons using Teams which is available for all teaching staff across Orkney. I've already had quite a few people show interest, so I know that online lessons are going to become even more commonplace across the authority."
We shall be sharing further innovative practice within some of our schools in the coming days and weeks.
What is in place for Senior Phase qualifications as a result of the latest restrictions?
The Association of Directors of Education, Scotland continue to represent the views of Local Education Authorities and also to seek guidance on this matter from the Scottish Qualifications Authority.  As soon as the SQA publish guidance, young people and their parents will be notified on expectations and structures.