Steve Sankey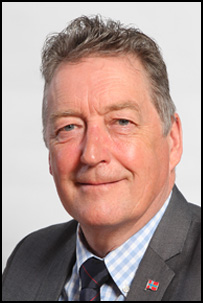 Ward: East Mainland, South Ronaldsay and Burray.
Address: Gerraquoy, Grimness, South Ronaldsay.
Telephone: 01856831240.
Mobile: 07867193508.
Email: Steve Sankey.
How Best To Contact Me
Br Email or phone (but there may be an answer phone on – please leave a message).
Personal Profile
My family and I have lived in Orkney for 13 years having moved North from Edinburgh.
I am self-employed as a wildlife tour guide and organic farmer – I keep a small herd of rare pedigree Shetland cattle.
I am a member of the Scottish Green Party and interested in sustainability as a practical concept.
Committee Membership
Details of committee membership are available from the 'Related Links' section of this page.
Outside Interests
Wildlife and culture. Travel, reading, writing, photography and chess. Livestock (rare breed cattle) and farming.
Find Me
www.orcadianwildlife.co.uk
www.facebook.com/orkneygreens