Norman Craigie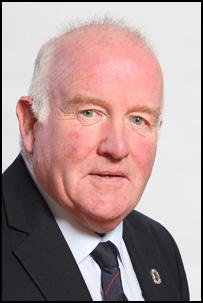 Ward: East Mainland, South Ronaldsay and Burray.
Address: Tounigar, Toab, Orkney, KW17 2QU.
Telephone: 01856861791.
Mobile: 07867150733.
Email: Norman Craigie.
How Best To Contact Me
Any of the above.
Personal Profile
Born Orcadian, brought up at Hall of Yenstay, Tankerness. Left Kirkwall Grammar School at fifteen with six 'o' levels. Served my time as a joiner, met and married Dollina from the Toab shop. Served the public for over forty years and also worked with Age Concern for almost 25 years. Sold the business. Building a new house and got elected as an OIC councillor.
Committee Membership
Details of committee membership are available from the 'Related Links' section of this page.
Outside Interests
Agricultural shows, football drama, The Ba, Masonic, family and helping folk.
Find Me
At home or any of the above.
Privacy Notice
Councillors represent residents as part of their work in the community. A Privacy Notice is available from the 'Related Downloads' section of this page. This provides information about the type of personal information Councillors might collect in carrying out their work, how it is collected, how it is used and how it is stored.