Gwenda Shearer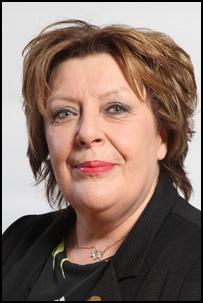 Ward: Kirkwall East.
Address: Iolair, Rope Walk, Kirkwall, KW15 1XJ.
Telephone: Home 01856874218.
Mobile: Council BlackBerry 07718100238.
Email: Gwenda Shearer
How best to contact me
At home – please phone or email (details above).
Personal Profile
This is my second term as Councillor for Kirkwall East. I enjoy my job, especially the constituency work. Please do not hesitate to contact me if there are any issues or problems you would like to discuss.
Committee Membership
Details of committee membership are available from the 'Related Links' section of this page.
Outside interests
Find me
Spending as much time as I can with my nephew and niece – aged 6 and 4 respectively.
Privacy Notice
Councillors represent residents as part of their work in the community. A Privacy Notice is available from the 'Related Downloads' section of this page. This provides information about the type of personal information Councillors might collect in carrying out their work, how it is collected, how it is used and how it is stored.