David Dawson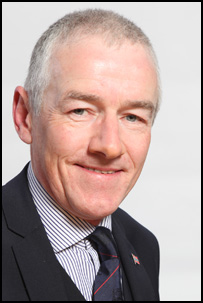 Ward: Kirkwall East.
Address: The Rectory, Dundas Crescent, Kirkwall, KW15 1JQ.
Telephone: 01856872024.
Mobile: 07867150697.
Email: David Dawson.
How Best To Contact Me
Email (first choice).
Telephone (second choice).
Personal Profile
Born and raised in Caithness, I spent my early working life in wildlife management before embarking on a 30 year career with the Northern Constabulary, serving in various parts of the Highlands and Islands before moving to Orkney in 1992.  For some years prior to retiring from the service in 2010, I was the Community Safety Officer for Orkney, representing Northern Constabulary on various bodies relative to community planning in Orkney.
Besides being the part-time Rector of St Olaf's Episcopal Church, I am also Chaplain to the Sea Cadet Corps, the Royal Naval Association and the Kirkwall branch of Royal British Legion (Scotland).
Married to Barbara since 1981, we have four grown up children and one young grandson.
Committee Membership
Details available via the 'Related Links' section of this page.
Outside Interests
Rotary Club of Orkney.
Hon. Chaplain to British Legion (Scotland) Kirkwall Branch.
Hon. Chaplain to Royal Naval Association, Orkney Branch.
Hon. Chaplain to Sea Cadet Corps.
Keen amateur landscape photographer.
Wildlife pursuits – Birdwatching, etc.
Find Me
By email or phone.
Privacy Notice
Councillors represent residents as part of their work in the community. A Privacy Notice is available from the 'Related Downloads' section of this page. This provides information about the type of personal information Councillors might collect in carrying out their work, how it is collected, how it is used and how it is stored.