Barbara Foulkes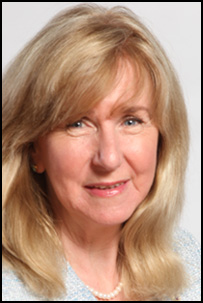 Ward: Kirkwall West and Orphir.
Address: 6 Jubilee Court, Kirkwall.
Telephone: 01856874623.
Mobile: 07867196985.
Email: Barbara Foulkes.
How Best To Contact Me
By email and telephone.
Personal Profile
Born and grew up in Birsay, married, 2 grown up children. Best known for leading tourism as Chief Executive of Orkney Tourist Board and latterly with Visit Scotland.
Moved to Kirkwall in 2015.
Past President of Orkney Agricultural Society.
Honorary Sheriff.
Committee Membership
Details of committee membership are available from the 'Related Links' section of this page.
Outside Interests
Reading, walking my dog, golf, spending time with friends and family.
Find Me
On Facebook: Barbara Foulkes, Councillor Kirkwall West and Orphir, or phone mobile.
Walking the dog.
On the golf course.
Privacy Notice
Councillors represent residents as part of their work in the community. A Privacy Notice is available from the 'Related Downloads' section of this page. This provides information about the type of personal information Councillors might collect in carrying out their work, how it is collected, how it is used and how it is stored.