Sport and Leisure
Welcome to the Sport and Leisure web pages which contain information about sports and leisure facilities operated by Education, Leisure and Housing within Orkney Islands Council.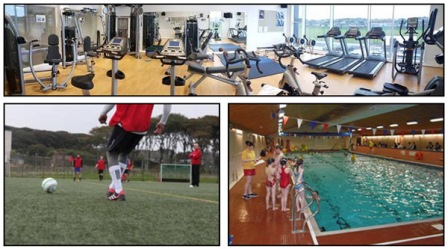 We operate a wealth of facilities across the islands including Swimming Pools, Fitness Suites and Healthy Living Centres, Play Parks, Playing Fields, Allotments, Campsites and Hostels. We also co-ordinate a range of activities relating to Sports Development, including Active Schools Programmes and support for local sports clubs, as well as an Outdoor Education Service.
Athlete Travel Award Scheme
Orkney's top athletes are set to benefit from a scheme designed to support travel costs in the Islands. The pilot Islands Athlete Travel Award Scheme from sportscotland will support up to 24 high-performing athletes from across the Islands to attend training and competitions. Up to eight individuals could benefit in Orkney with £1.5k available per person this year.
Awards will be allocated through an application process, with athletes required to evidence how the grant will improve their performance, provide them access to quality training opportunities and improve their sports or club environment. A copy of the application form is available in PDF format from the 'Related Downloads' section of this page.
The closing date for applications is 12 March 2018, with the selection panel meeting on 15 March 2018.
Contact Details
Further information is available from the menu section of this page. Alternatively, please contact:
Education, Leisure and Housing, Orkney Islands Council, Kirkwall, Orkney, KW15 1NY.
Telephone: 01856873535 extension 2430.
Email: Sport and Leisure.
You can also find us on Facebook. A link has been provided within the 'Related Sites' section of this page.