Rackwick Outdoor Centre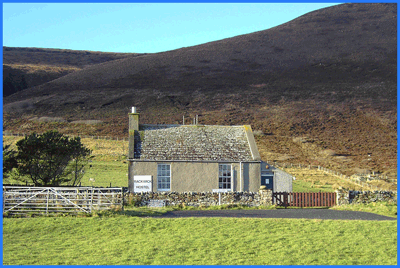 Rackwick Outdoor Centre in Hoy has 2 bedrooms containing 4 beds each (2 bunkbeds per room). Family/private rooms can be arranged on request. There is access to the Hostel during the day once check-in is complete.
Opening Times
The Centre is open from April until September.
Check-in time: by arrangement.
Departure time: 10:00.
Facilities
Kitchen: The self-catering kitchen is fitted out to a high standard with all normal cooking facilities and a washing machine provided.
Common room: There is a communal area with table and chairs, plus local information.
Security: Each guest has his or her own key to access the hostel.
Prices
Charges for all council services can be obtained from the Council Charges page available from the 'Related Links' section of this page.
Further Information
For further information on booking please call Orkney Islands Council, Education, Leisure and Housing on 01856873535 extension 2430 or Email.