Supplementary Guidance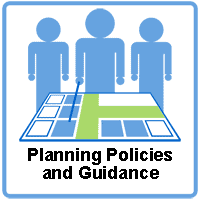 Supplementary Guidance is prepared by Development and Marine Planning to provide a policy interpretation or solution to a given issue, and is subject to public and key agency consultation. All material planning issues raised during the consultation period are considered by Development and Marine Planning and are addressed within a Consultation Report. The Consultation Report details all amendments made to the draft brief as a result of representations received and provides details as to why other suggestions have not resulted in changes to the document.
Once any decision to approve the document has been ratified by Full Council, it is notified to the Scottish Government and, once approved, it is formally adopted as Supplementary Guidance and becomes be a material consideration in the determination of subsequent relevant planning applications.
Following the adoption of the Orkney Local Development Plan 2017 on 18 April 2017, the weight and position of a number of these documents has changed. We are currently working to refresh these webpages to reflect this. In the meantime please contact Development and Marine Planning if you have any questions 01856873535 extension 2531 or by email.
The newly adopted Plan and associated Guidances are available via the 'Related Links' section of this page.
To view documents that are currently under consultation, please click on the link to 'Current Consultations' page under 'Related Links'.