Development Briefs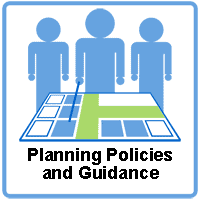 The Local Development Plan identifies those sites where a Development Brief is required. A Development Brief will set out the main planning and design principles on which development of the site will be based and will be utilised by Development Management in the determination of relevant planning applications.
With the adoption of the Orkney Local Plan 2017 (OLDP 2017) some references have changed. For each Development Brief the relevant OLDP 2017 allocation has been noted. If you have any questions regarding allocations or any of the Development Briefs please contact Development and Marine Planning on 01856873535 extension 2531 or by email.
The newly adopted Plan and associated Guidances are available via the 'Related Links' section of this page.
To view documents that are currently under consultation, please click on the link to 'Current Consultations' in the 'Related Links' section of this page.
Please refer to the menu on the left of this page for more information in respect of approved Development Briefs.