Alexander George (Sandy) Cowie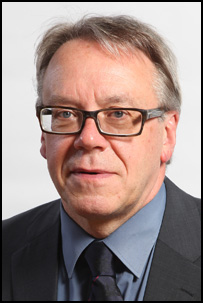 Ward: Kirkwall West and Orphir.
Address: 4 Laverock Road, Kirkwall, KW15 1EE.
Telephone: 01856872715
Mobile: 07867196986.
Email: Sandy Cowie. 
How Best To Contact Me
By telephone or email – details as above. Or just stop me on the street!
Personal Profile
Born in Aberlour, Strathspey, I moved to Orkney in 1977. 1980 saw me married to Beryl who's originally from London. We have two children – Fiona, who's married to Andrew and gave us our three grandsons Alex, Einar and Ben – and Ross, who gets married to Linn on June 24th.
Committee Membership
Details of committee membership are available from the 'Related Links' section of this page.
Outside Interests
Rotary Club of Orkney.
Kirkwall Quiz League.
Walking.
Family.
Find Me
In and around the Council offices, out and about in the Ward, or on hill or beach with our two Labradors.