Magnus Thomson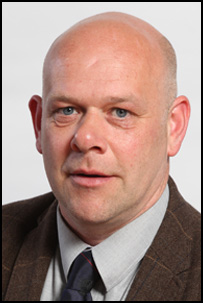 Ward: Stromness and South Isles.
Address: Lythe, Hoy, Orkney, KW16 3NJ.
Telephone: 01856791208.
Mobile: 07867196974.
Email: Magnus Thomson.
How Best To Contact Me
The best way to contact me would be by email or on my mobile phone.
Personal Profile
I was born and brought up on Hoy on the family farm. Worked in the water industry for 20+ years. I have been involved with the Coastguard for 20+ years, and have been Station Officer for 17 years. I was a Director of the Gable End Theatre and still continue to support them and help with productions. I am a committee member of The Friends of the Hoy Kirk and have in the past been Chairperson of the Hoy Centre Committee and The Hoy Partnership. I am also a member of The Hoy Trust and was a Community Councillor for 8 years until I was elected to the post of Councillor.
Committee Membership
Details of committee membership are available from the 'Related Links' section of this page.
Outside Interests
Working on the farm and spending time with my family.
Find Me
On Hoy, in Stromness and at the council offices. I'm around most places at some point.