Leslie Manson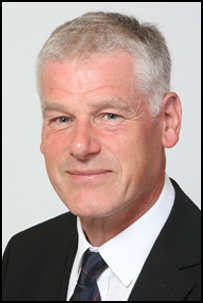 Ward: Kirkwall West and Orphir.
Address: 19 East Road, Kirkwall, KW15 1HZ.
Telephone: 01856871291.
Mobile: 07867196984.
Email: Leslie Manson
How Best to Contact Me
Mobile – never far away.
Personal Profile
Born, Educated and worked in Orkney till retirement in 2014.  Elected as Councillor in same year.  Entire career with the Council, last 17 years as Director of Education, Leisure and (latterly) Housing.
Committee Membership
Details of committee membership are available from the 'Related Links' section of this page.
Outside Interests
Passionate about sports, including The Ba', and the outdoors.
Find Me
By phone or email as detailed above.