Steven Heddle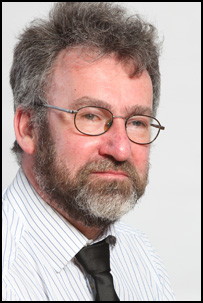 Ward: Kirkwall East.
Address: Newington, Holm Road, Kirkwall, KW15 1PY.
Telephone: 01856877119 or 07703795806.
Email: Steven Heddle
How Best To Contact Me
See above. Email will follow me wherever I am though.
Personal Profile
I was born and brought up in Kirkwall, though my folk are from Finstown and Holm. After school I went to Aberdeen and Edinburgh Universities and gained a BSc and PhD in Physics and worked in RandD and engineering. Since coming home in 1999 I have taken an active part in community life through the Community Council and Papdale School Board, and run a business and technical consultancy, often working with HIE Orkney. I'm responsible for a number of websites, including Orkney Communities, and my blog (not endorsed by this site etc.). I'm married with one son. First elected in 2007 and Council Leader from 2012-2017, I'm determined to be approachable and effective, and actively represent the interests of the people of Kirkwall East, and of Orkney.
Committee Membership
Details of committee membership are available from the 'Related Links' section of this page.
Outside Interests
I enjoy listening to music, and I'm an enthusiastic though frustrated guitarist. I'm a keen football supporter, and used to enjoy playing 5 a sides, but I'm restricted to occasional games of badminton these days, and some sailing. Cycling is still a passion, and I try to get away for a longish tour whenever possible. But when it lashes rain I'll settle for a game of snooker, or tackle the latest DIY project. Or try and finish earlier projects.
Find Me
At the Council Offices probably. Or on my bike if I'm spared.